News

| » |

Updated On October 12, 2023

| » |

| » |
---
Revolutionary Horse Racing Experience
---
Prepare to embark on a thrilling journey through the world of horse racing like never before, Betting shop punters, your horseracing adventure is about to be transformed into an electrifying and innovative experience courtesy of a groundbreaking Self Service Betting Terminal (SSBT) product.
---
#1 Site For USA Gamblers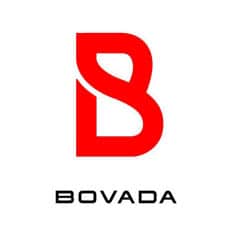 Bovada Gaming
Bovada is the top destination for poker, casino and sports for USA online gamblers. Get a $3000 casino bonus, A $1000 poker bonus and a $250 free sports bet, all thru one account. Bovada is the fastest paying of all USA online gambling sites. All USA Welcome
---
In a dynamic collaboration between Quantum Leap Solutions (QLS) and Pythia Sports, a brand-new, stimulating service is being introduced, offering content from a whopping 37 British racecourses, all made possible via the acclaimed Racecourse Media Group (RMG). And where will you find this extraordinary racing spectacle? It's readily available on Playtech terminals, right at your fingertips.
Phase 1: A Revolution in Betting Opportunities
Phase 1 of this enhanced SSBT racing product promises a range of exhilarating new betting opportunities, all designed to breathe new life into your horseracing experience. Here's what you can expect:
Enhanced Racecards: Dive into data-rich racecards, tailor-made for both the seasoned racing enthusiast and those just starting their journey.
New Derivative Markets: Get ready to explore thrilling new betting markets, including head-to-head challenges, betting without the favorite, odd vs. even wagers, place-only betting, and fancied horses taking on the entire field, and so much more.
Intuitive Design: Betting has never been simpler! The new, intuitive design ensures that every customer, from novice to expert, can enjoy the experience without hassle.
Deeper Insights: Whether you're new to the world of horseracing or a seasoned pro, deeper data and insights provide invaluable hints and tips that can make your day at the races even more exciting.
Phase 2: In-Play Betting on the Horizon
But that's not all! Phase 2 of this incredible product is set to introduce in play betting, a feature that's currently not available over the counter in shops. Get ready for real-time action and the chance to place bets as the race unfolds.
RMG, Pythia Sports, and Quantum Leap Solutions: A Dream Team
Behind the scenes, RMG has joined forces with Pythia Sports, experts in providing seamless pricing for bookmakers, and Quantum Leap Solutions (QLS), creators of the sleek design and user-friendly navigation that make this innovative racing product possible on Playtech SSBTs.
A Multitude of British Racecourses
This breathtaking racing experience isn't confined to just one venue. Racing from 37 British racecourses will be displayed on the new SSBTs and will be available in the shops of some of the biggest names in the industry, including Entain (Coral and Ladbrokes), Betfred, Boyle Sports, Paddy Power, Jennings, and all UK and Irish independent shops. This means that no matter where you are, the excitement of the races is never far away.
The Industry's Verdict
Nick Mills, Chief Commercial Officer of RMG, has stated, "Around 80% of football bets are now staked via SSBTs in betting shops, but the number drops off spectacularly when it comes to racing. This exciting new product provides markets and an experience that is much better suited to the preferences of SSBT users and will accordingly directly drive revenues and engagement with the sport."
Yori Arami, VP, Sports Commercial at Playtech, added, "Having rolled this fantastic product out to our entire UK and Irish customer base, we are delighted with the positive feedback from customers as well as the popularity of this innovative, new betting offering."
Mark Fellows of QLS highlighted, "We have delivered an innovative product for the traditional horse racing customer and one which attracts non-racing SSBT customers." The form study has been made quicker and more enjoyable, offering an interactive tool to visualize the factors that determine the outcome of the day's races. It's all about finding out "where is the value?" and "who's the form horse?"
Freddy Galliers, Director at Pythia Sports, concluded, "This has been an exciting project for Pythia Sports to work on with RMG in delivering odds to Playtech and its SSBT clients in the UK. RMG's decision to introduce innovative betting content from all of its tracks is being well-received by SSBT users and has the potential to reshape the way horse racing is bet on in shops."
Get ready to embrace this exhilarating transformation of horseracing betting, all thanks to the fusion of cutting-edge technology and a passion for delivering an unforgettable betting experience. The future of horseracing awaits you at your nearest betting shop – don't miss out on the excitement!
---