Online Casinos - Not Just for Slot Machine Fans
Slot machines are, without a doubt, the most popular - and successful - games at casinos. They have always been, even before the big leap gambling took to the great online. The number of slot machines exploded ever since, growing to the order of thousands in the last two decades. But online casinos are not only about slots - fortunately for those of us who enjoy more than just idly spinning the reels. Their libraries include games that appeal to a much wider range of players - sometimes even poker fans.
Card games
Before slot machines, cards were the most widespread instruments used to play gambling games. After the slots appeared, card games continued to thrive, and today they're even growing in popularity. While some of them are just as simple as slot machines - take baccarat for example, where players don't need to do anything except place a bet - there are others, like blackjack, that require more skill to be played right. And blackjack has quite a few variants to try. The All Slots Casino has several versions of the game in its library, each with its specific spin on the basic rules. Some of them, like Double Exposure Blackjack, seem simple at first, but they are often much more challenging than the basic game, requiring way more than just pure luck to be won.
Poker-inspired games
Casinos have tried for a long time to appeal to poker players. To this end, game developers have often based their games on the most played card game of them all, poker. The result was a breed of casino games taking at least part of their rules from poker, but often relying too much on luck to make a difference. Still, games like Caribbean Stud and Three Card Poker found their way to casinos and are played by a significant number of All Slots Casino players for fun. These games might look like poker, but they don't feel like it at all. They are games of chance dressed up in fancy poker gowns - and this makes them less challenging, but still a ton of fun.
Video poker
Video poker deserves a category of its own since it is the game closest to real poker you'll find at an online casino. It's basically a single-player Five Card Draw, often with a small twist on the rules. One of the most played games at the All Slots Casino, video poker has several variants to try, sometimes with extra wild cards or jokers, but always relying on the basic rules of poker, try popular video poker games online. Its success at the All Slots Casino is not a surprise, since it is one of the few casino games that can offer players not just a ton of fun, but also the chance to make some extra cash.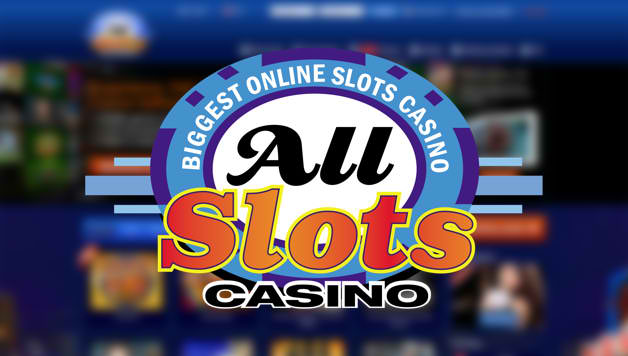 ---
Gambling News :
2 New Christmas Slots For Microgaming - Microgaming's jolly game additions this December. Microgaming adds two more games to kick off the festive season, in addition to its action-packed Highlander online slot.

SportsBetting Supreme Court Showdown - Sports Law, Betting and Integrity leaders convene to preview Supreme Court Showdown. Thought leaders weigh in on Christie vs. NCAA (which in January will shift to Murphy vs. NCAA)

Mega Moolah Progressive Slot Pays Again - On 15 November 2017, the Mega Moolah jackpot was won by a Grand Mondial Casino player. They took home €938,306.35.

Microgame S.p.A. in deal with Prima Networks - Prima Networks, powered by Microgaming, has signed a deal with Microgame S.p.A., the leading Italian gaming service provider.

NBA Odds: Heat Can Burn Cavaliers in Cleveland - The Cleveland Cavaliers (12-7 SU, 6-12-1 ATS) may have turned their season around, but they've got a challenging matchup this Tuesday against the Miami Heat (9-9 SU, 7-9-2 ATS), tipping off at 7 PM ET on NBA-TV. Miami is 7-4 SU and 6-5 ATS against the Cavs since LeBron James went back to Cleveland in 2014.

Games Concept Day in Malta - The Quickfire Games Concept Day is the second full-day workshop to date, the first being held in Gibraltar in July.

AFC's fight against match-fixing - The Asian Football Confederation (AFC) has introduced a new AFC integrity mobile application, which will enable fans, players and officials to report possible suspicious activities or provide information concerning match-fixing or corruption to the AFC Integrity Unit.

PartyPoker Removes Dormant Account Fees - partypoker today announced that players will no longer be charged fees for inactivity on their online accounts.

NHL Odds: Rangers Look for Seventh Straight in Chicago - The Chicago Blackhawks (8-8-2) will try to get their season on track this Wednesday when they host the surging New York Rangers (9-7-2) in an Original Six showdown. NBCSN has the coverage beginning at 8 PM ET.

ACR $1,400,000 High Five Tournament Series - It has five added tournaments a day for five straight days, with the $420k Main Event on the final day. There are Texas hold'em and PLO game types, and tons of structures.a

| | | |
| --- | --- | --- |
| | Top 6 Poker Sites - Editor's Pick | |

| | | | |
| --- | --- | --- | --- |
| Poker Room | Info | Code | Bonus |
| Bovada Poker | | 1349384 | $1000 |
| BetOnLine Poker | | None Needed | $900 |
| ACR | | RECENTACR | $1000 |
| Fulltilt Poker | | None Needed | $10 ND |
| 888Poker | | None Needed | $400 |
| PartyPoker | | PARTYHARD | $500 |

| | | |
| --- | --- | --- |
| | Top 6 Casino Sites - Editor's Pick | |

| | | | |
| --- | --- | --- | --- |
| Casino | Info | Code | Bonus |
| SlotsPlus Casino | | Claim20 | |
| Bovada Casino | | 1349384 | $3000 |
| MapleCasino | | None Needed | Free Spins |
| SlotsLV | | Slots22 | $22 ND |
| Buzzluck Casino | | Buzzluck | $868 |
| SlotLand | | FREE33RCNT | $33 Nd |