Online Casinos - Not Just for Slot Machine Fans
Slot machines are, without a doubt, the most popular - and successful - games at casinos. They have always been, even before the big leap gambling took to the great online. The number of slot machines exploded ever since, growing to the order of thousands in the last two decades. But online casinos are not only about slots - fortunately for those of us who enjoy more than just idly spinning the reels. Their libraries include games that appeal to a much wider range of players - sometimes even poker fans.
Card games
Before slot machines, cards were the most widespread instruments used to play gambling games. After the slots appeared, card games continued to thrive, and today they're even growing in popularity. While some of them are just as simple as slot machines - take baccarat for example, where players don't need to do anything except place a bet - there are others, like blackjack, that require more skill to be played right. And blackjack has quite a few variants to try. The All Slots Casino has several versions of the game in its library, each with its specific spin on the basic rules. Some of them, like Double Exposure Blackjack, seem simple at first, but they are often much more challenging than the basic game, requiring way more than just pure luck to be won.
Poker-inspired games
Casinos have tried for a long time to appeal to poker players. To this end, game developers have often based their games on the most played card game of them all, poker. The result was a breed of casino games taking at least part of their rules from poker, but often relying too much on luck to make a difference. Still, games like Caribbean Stud and Three Card Poker found their way to casinos and are played by a significant number of All Slots Casino players for fun. These games might look like poker, but they don't feel like it at all. They are games of chance dressed up in fancy poker gowns - and this makes them less challenging, but still a ton of fun.
Video poker
Video poker deserves a category of its own since it is the game closest to real poker you'll find at an online casino. It's basically a single-player Five Card Draw, often with a small twist on the rules. One of the most played games at the All Slots Casino, video poker has several variants to try, sometimes with extra wild cards or jokers, but always relying on the basic rules of poker, try popular video poker games online. Its success at the All Slots Casino is not a surprise, since it is one of the few casino games that can offer players not just a ton of fun, but also the chance to make some extra cash.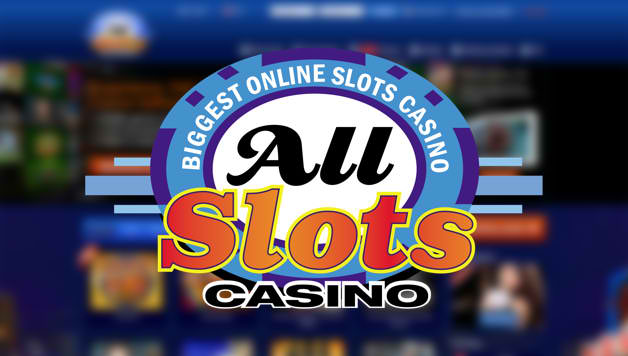 Limited time offer for all our Readers. All Countries. A brand new No Deposit Bonus. No Max Cashout. Claim It Here.
---
Gambling News :
Spinomenal Appoints Eduardo Tupper as COO - Israeli software developer, Spinomenal, has appointed former chief operating officer of Ortiz Gaming, Eduardo Tupper, as Senior Vice President.

Ninja Power Slot Launched By Slotland - I think our players will be inspired by the ninja warrior characters the game designers have created," said Slotland manager Michael Hilary. "These warriors fought hard, gave it all they had. Quitting wasn't an option.

WILL JACK LAM RETURN TO THE PHILIPPINES TO TURN HIMSELF IN? - The Philippines online gambling and bribery scandal keeps throwing up new developments almost daily, with the latest a report that Macau-based online gambling tycoon - the man at the centre of the furore - has put out tentative "surrender" feelers.

Stephen Conroy appointed head of new responsible gambling grou - Conroy retired from politics in September after a 20 year career, and has now been appointed head of Responsible Wagering Australia, a new responsible gambling industry body backed by online gambling operators CrownBet, Sportsbet, Betfair, Unibet and Bet365.

SquwaKa To Enter sports betting sector - Football digital content platform SquwaKa will be entering the sports betting sector with the launch of a new FSB Technology built and powered sports betting service to sit alongside its fantasy sports offer.

Softswiss in game deal with Booming Games - Platform and white label provider SoftSwiss has launched a portfolio of 50 plus Booming Games titles following a partnership deal announced this week.

RaceBets Acquired by Betsson - Niche operator #RaceBets complements #Betsson offering with a proprietary horse racing product and an experienced horse betting trading team.

Playtech buys back 780,000 shares - Playtech's advisory earlier this week that it is to embark on a Euro 50 million share re-purchase initiative has been quickly followed by a notification from the company that it has bought an initial tranche of 780,000 shares at prices ranging between 797.75 and 816.63.

Cash In Roulette - The relatively new online gambling games developer Be The House, has announced that it is to launch its unique Cash In Roulette product with William Hill Online.

EveryMatrix in game deal with Endorphina - #EveryMatrix Prague-based online slot developer Endorphina has found a new outlet for its games, signing a content supply agreement with white label provider EveryMatrix.

| | | |
| --- | --- | --- |
| | Top 6 Poker Sites - Editor's Pick | |

| | | | |
| --- | --- | --- | --- |
| Poker Room | Info | Code | Bonus |
| Bovada Poker | | 1349384 | $1000 |
| BetOnLine Poker | | None Needed | $900 |
| ACR | | None Needed | $1000 |
| Fulltilt Poker | | None Needed | $10 ND |
| 888Poker | | None Needed | $400 |
| PartyPoker | | 500free | $500 |

| | | |
| --- | --- | --- |
| | Top 6 Casino Sites - Editor's Pick | |

| | | | |
| --- | --- | --- | --- |
| Casino | Info | Code | Bonus |
| SlotsPlus Casino | | Claim20 | |
| Bovada Casino | | 1349384 | $3000 |
| MapleCasino | | None Needed | Free Spins |
| SlotsLV | | Slots22 | $22 ND |
| Buzzluck Casino | | Buzzluck | $868 |
| SlotLand | | FREE33RCNT | $33 Nd |