News

| » |

Updated On March 3, 2022

| » |

| » |
---
Where Are the Hidden Gems of iGaming?
---
In recent years, the iGaming industry has boomed as gambling has become more popular all over the world. One of the reasons for this is because of the widespread use of technology – those who couldn't or didn't want to go to their local establishment to gamble now have the means to do so from home which is just more convenient for many people. Another reason why the industry is experiencing rapid growth is because of the changing legislation that has been observed in many countries that have historically had restrictive gambling laws. This was seen in Germany last year and in the US too, as seen by how many brand new online casinos USA have popped up. Also, many more countries have taken to review their stance on gambling.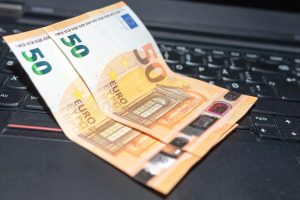 For investors, this presents a ripe opportunity to earn profits. Using the US as an example, many states have still yet to legalize any kind of gambling activity. However, if operators and affiliates make preparations for a conservative state early, then they will be ready straight away when it comes to providing services for the public. There is no doubt that the US, Germany and many other markets are extremely investable, but there may be some who are thinking a little more strategically. These are massive regions, and it's likely that all the big operators will already have their eyes on these emerging markets.
However, there are some areas where gambling is still in its infancy and these places do not share the same kind of attention that the aforementioned countries receive. For this reason, here are some of the hidden gems of iGaming that might be attractive to investors.
India
Those who have been paying close attention to the Asian iGaming scene will know that India has emerged as a serious player when it comes to online gambling. In 2019, the iGaming industry in India was valued at approximately €750 million. Over the next ten years, experts predict that this number will quadruple, which is an incredible estimate and one that is sure to get investors excited. However, this makes sense when considering the population of India. Despite its size, the country hosts around 1.3 billion residents, many of whom are eager to gamble. Given these factors, there is no doubt that India is one to watch.
Bulgaria
There is no doubt that Europe is the seat of the gambling industry and many view the European market as saturated. However, Bulgaria is one country that is experiencing a lot of growth; annually, sports betting increases by 20% and online casinos increases by 30%. The fact that the Bulgarian market is estimated to be around €350 million will certainly pique the interest of some investors.
Nigeria
Moving to Africa, the iGaming industry is still in its infancy. Nigeria happens to be the most populous country on the continent, which may explain why it is also one of the top emerging markets. Sports betting is the activity of choice here as approximately 60 million Nigerians between 18-40 engage in sports betting. Incredibly, the gambling market is worth around $2 billion, which is more than the other two combined, so investors will certainly want to keep Nigeria on their radar.
There is no doubt that getting involved in iGaming can be extremely profitable for those who prepare early and interested parties should now have an idea of less popular markets with high potential.
---